Discover more from The Shortcut
The Shortcut is the #1 consumer tech publication on Substack, designed to be your one-stop editorial guide to simplify your life. More than just PS5 restock information, we also cover news, reviews and provide best-in-class buying guides.
Over 135,000 subscribers
Google Pixel 7a review: the new king of affordable Android phones
At $500, the Google Pixel 7a is $100 cheaper than the standard Pixel 7, and it's nearly as good. Our full review and comparison explore how the phones differ
Update: Even though the Google Pixel 8 release date is likely to be in October (the Made By Google launch event is October 4), the Pixel 7a remains recommended for its great camera on a $500 budget, according to our updated review analysis.
Meet the new king of affordable Android phones: the Google Pixel 7a has been in my hands for a week and it's finally up for pre-order at places like Best Buy for the very reasonable price of $499 for the unlocked handset.
That's $100 cheaper than the standard Google Pixel 7 I reviewed last year, and it looks and performs the same – mostly. Yes, the Pixel 7a is $50 more expensive than last year's Pixel 6a at launch, but it's much closer to the quality of the Pixel 7 with just seven months between the Made By Google phones.
In fact, it was kind of hard to tell the Pixel 7a and Pixel 7 apart when I was reviewing them. They're both 5G phones with large but still one-hand-friendly Full HD displays (6.1 inches for the Google Pixel 7a and 6.3 inches for the Pixel 7) and they offer a smooth 90Hz refresh rate. It makes for a fluid screen experience – everything from fast-paced games to scrolling my Instagram looked less choppy vs the 60Hz refresh rate on the Pixel 6a.
---
Review
score: 4.5/5
🏆 Editor's Choice Award
Google Pixel 7a video review
Our Pixel 7a video review on YouTube:
Pros
✅ 👑 New king of affordable smartphones: $499 straight from Google

✅ 🏃‍♂️ Fast 90Hz refresh rate for a more fluid screen experience

✅ 📸 Excellent Pixel camera you know and love + fun long exposure mode

✅ ⚡ Wireless charging finally comes to Google's A-series phones
Cons
❌ 📺 Black bezel around the screen is thicker vs Google Pixel 7

❌ 💰 It's $50 more than last year's Pixel 6a launch price

❌ 📶 mmWave 5G version from Verzion is more expensive
The Pixel 7a 64MP main and 12MP ultrawide camera pairing basically matches the photo quality I saw from the Pixel 7 and finally adds the fun long exposure mode to Google's cheaper A-series. I had a blast posing in front of the rush of yellow taxis in New York City and seeing them blur in the background. The camera specs are actually different between the phones, but Google's recent Pixel phones rely heavily on machine learning and post-processing software. That's why everything – from sunny landscapes to Night Sight photos – looks superb, even at the $500 level.
Google Pixel 7a camera samples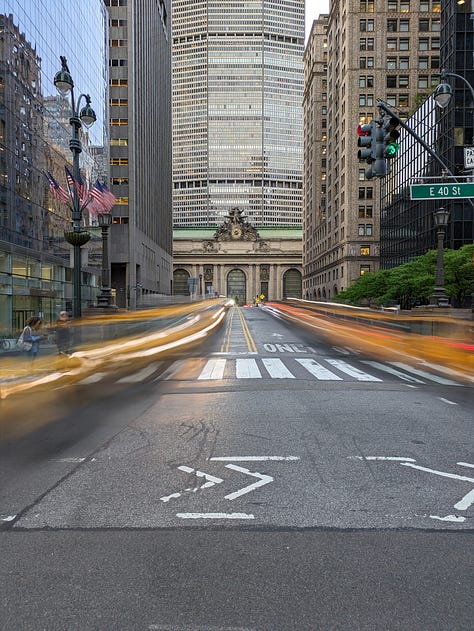 Wireless charging is available on both models – a first for Google's affordable A-series budget phone and the Pixel 7a has 18W wired charging speeds (good, but shy of the 20W and 23W charging speeds on the Pixel 7 and Pixel 7 Pro and far behind the 45W+ competition). Google's Tensor G2 processor is fast enough, but not nearly as powerful or as energy efficient as the Qualcomm Snapdragon 8 Gen 2 chipset found in the Samsung Galaxy S23 series, the Samsung Galaxy Z Fold 5, the Samsung Galaxy Z Flip 5 and other top flagship Android phones.
So there you have it. This is Google's newest affordable Android phone with almost all of the core features of the standard Pixel 7 – it just dials a few perks back a little bit: the screen-to-body ratio, durability, and charging speeds.
But it has wireless charging and that fast 90Hz refresh rate to lure Pixel 5A and 6A owners to upgrade. If you're OK with that, spending $500 vs $600 makes for a pretty easy decision. All you had to do was wait seven months for this new Pixel 7a phone. Good things come to those who wait.
---
Google Pixel 7a specs
📆 Release date: May 10, 2023

💰 Price: $499

📺 Screen size: 6.1-inch OLED

🖥️ Resolution: 2400 x 1080 (Full HD)

🏃‍♂️ Refresh rate: 90Hz

💡 Brightness: 25% brighter than Pixel 6a

📸 Main camera: 64MP

📸 Ultrawide camera: 13MP

🤳 Selfie camera: 13MP

⚙️ Chipset: Google Tensor G2

🐏 RAM: 8GB

🗄️ Storage: 128GB (UFS 3.1)

🔈 Speakers: stereo (and no headphone jack)

🔋 Battery: 4,385mAh

🔌 Wired Charging: 18W (adapter not included)

⚡ Wireless Charging: 7.5W

📶 Connectivity: 5G sub6 or mmWave

👇 Fingerprint sensor: Yes (under-screen)

📐 Dimensions: 152.4 x 72.9 x 9.0mm

⚖️ Weight: 193g (0.43lbs)

🌈 Colors: Charcoal, Snow, Sea, Coral (Coral is a Google Store exclusive)

🤖 OS: Android 13

🪨 Durability: Ano frame architecture, Corning Gorilla Glass 3, Plastic back

♻️ Recycled parts: aluminum, glass, plastic

💦 Waterproof: IP67
---
Google Pixel 7a review in-depth
Our longer review with more testing analysis
Google Pixel 7a price
💰 Value prop. It's gone up by $50 vs the Pixel 6a's launch price, but $499 for the Pixel 7a is still reasonable in 2023 for what feels like the Pixel 7 junior and saves you $100 with few compromises. The key selling point: you won't find another Android phone with great cameras and steady operating system updates at a cheaper price.
🍎 Closest Apple competition. Switching? Apple's iPhone SE 3 is cheaper at $429, but it dials some things back: it starts at 64GB (so $479 for the 128GB SE 3 is more comparable to the Pixel 7a), has a smaller 4.7-inch screen, just one 12MP camera and there's lots of bezel. The iPhone 14 starts at $799 and the iPhone 15 Pro Max is rumored to up Apple's highest tier price, which probably blows your budget if you're reading my Pixel 7a review. That said, it's hard to put a price on iMessage, iCloud, FaceTime, Continuity with iPad and Mac and ease of use, especially if you currently use these features or risk being the Android black sheep of you're family.
---
Google Pixel 7a display
⏩ The 90Hz difference. Screen refresh rate is actually difficult to explain and demo to people – simply saying "the screen is faster" is met with a 🤔. But once someone goes back to a 60Hz screen, they get it. Scrolling on Instagram and playing fast-paced games on the Pixel 7a is more fluid and it's probably the biggest reason (besides inflation) that we're paying Google more for this year's A-series phone.
📺 Baby got bezel. The Pixel 7a has a thick black border encroaching on its 6.1-inch Full HD screen, but, listen, if you can get around this one issue, then you should buy this phone over the Pixel 7. During my testing, I found it to be the biggest difference between the Pixel 7a and 7. Some people won't mind it and will love saving $100, while others – who can't unsee ugly bezel – will see it as a deal breaker.
---
Google Pixel 7a cameras
📸 64MP main and 13MP ultrawide cameras. The Pixel 7a camera specs are different from the Pixel 7 (50MP + 12MP), but the photo and video quality remains the same: tack sharp, full of vibrant color and almost always properly exposed even at night. It also proves the megapixel count doesn't matter and that Google's machine learning and post-processing software is where Pixel phones balance their photos.
🤳 13MP selfie camera. I had a lot of fun testing the long-exposure selfie mode on the Pixel 7a. Google's color balance and software-added background blur gave me so many usable shots. And sometimes you get slightly rude, albeit helpful tips like "Pick a better shot" to tell you there are better selfies in your camera roll.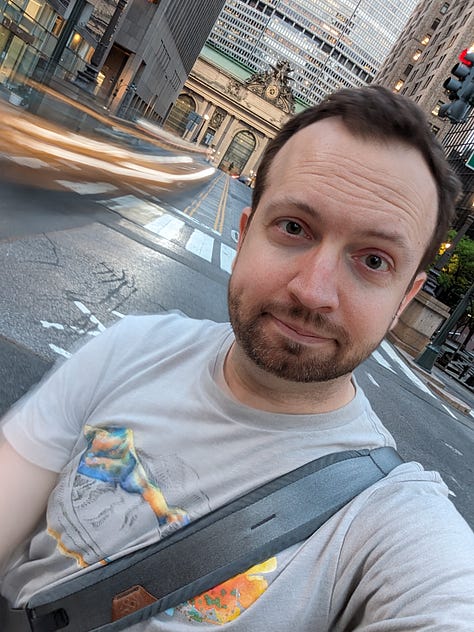 🤼 Where Samsung wins. Samsung's camera interface is still the best among all phones and now the Galaxy S23 is much closer to the quality of the latest Pixel phones (background: the S22 lagged far behind vs the Pixel 6 series). I might switch back to Samsung. Why? Because it's easier to snap a photo using gestures to trigger the timer on a Galaxy (critical for quick selfies) and a cinch to flip between the front and back camera with a simple swipe on the screen. Apple and Google could learn from Samsung here.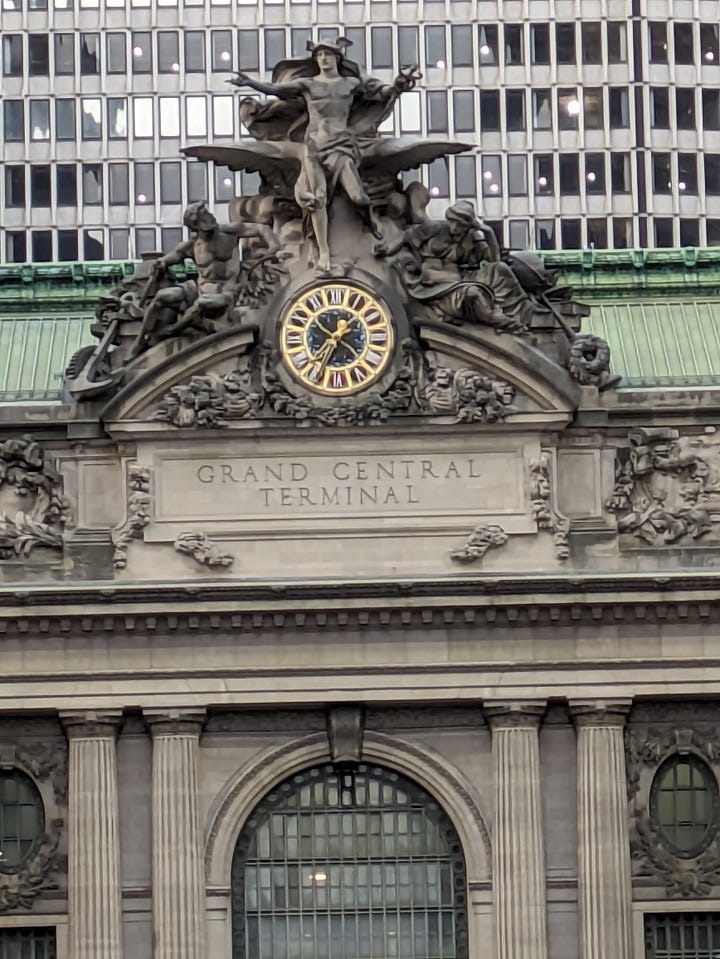 🔭 8x Super Res Zoom. Without a telephoto lens, Google uses advanced algorithms to offer a solid digital zoom, but it's no optical zoom. It's good up to a 4x zoom level, but falls apart compared to any actual telephoto camera – I carried around the iPhone 14 Pro Max and Google Pixel 7 Pro during my testing time and both made the Pixel 7a look inferior at the 8x zoom level.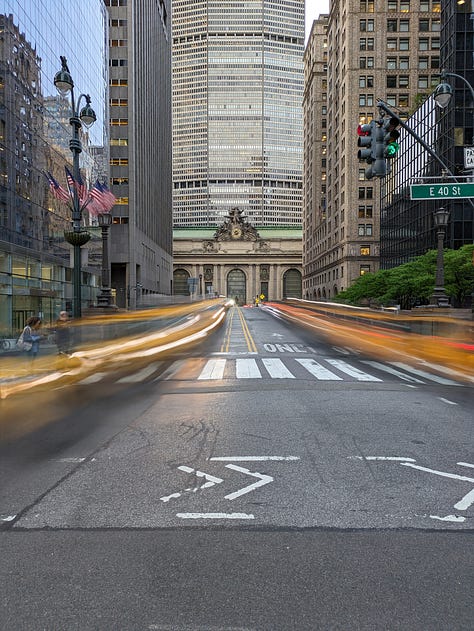 🌃 Night Sight and long exposure modes. No surprise, Google's Night Sight mode is a class leader, as it has been on other Pixel phones. It doesn't just turn up the exposure, it raises the shadows properly without making photos look like they were taken in the daytime. The surprise hit for me: re-exploring long exposure mode. As long as I stayed still, the moving background blurred and resulted in some epic shots – no Photoshop editing required.
---
Google Pixel 7a design
🪨 Stronger but still plastic. This is the strongest A-series phone yet, according to Google, a claim that's true thanks to the Pixel 7a's redesigned mid-frame architecture. But you won't see that claim extend to any advancements on the back of the phone (still a plastic back), the front glass (still Corning's Gorilla Glass 3 which is fine but far from today's best) and the water-resistance rating (still IP67, but not IP68). Upgrading to the Pixel 7 gets you a glass back, stronger Gorilla Glass Victus (front and back) and an IP68 water-resistant rating. The Pixel 7a makes some progress, but not as much as I had hoped for the extra $50.
🙌 One-hand-friendly size. The Pixel 7a has a 6.1-inch screen that's normal-sized, according to today's smartphone standards and has roughly the same dimensions as the Pixel 7 (the bezel sees to it that they're almost identical). It's much easier to carry this phone than the Pixel 7 Pro or iPhone 14 Pro Max that I carry around daily.
🌈 Lovely colors. I'm a big fan of the colors – you've got the standard white (Snow) and black (Charcoal) that sell well, but also some brighter shades for those of us who want a bit of a color in our lives: light blue (Sea) and Coral. Coral is a Google Store exclusive, so you won't find it at Best Buy or other stores, sadly.
---
Google Pixel 7a battery & performance
📶 5G, but depends. The Pixel 7a offers 5G sub-6, but the 5G mmWave version that supports Verizon's faster 5G technology will cost a bit more (Verizon says $40 while Google says $50 extra). It's not an ideal situation for peoples' budgets and for their understanding of overly confusing 5G technology.
⚡ We've got wireless charging. I don't know about you, but I'm beginning to use wireless charging more than I ever thought I would. Good news: it's here on the Pixel 7a, a first for Google's A-series phone. It's not the fastest at 7.5 W wireless (wired charging is at 18W), but it's another reason to upgrade from the Pixel 5a and 6a when you're ready.
🔋 Battery size doesn't matter. The battery capacity of the Pixel 7a is smaller than the cheaper Pixel 6a, and the battery capacity of the 7 is smaller than the cheaper Pixel 7a. Translation? The mAh doesn't tell the whole story. What matters is that I got nearly all-day battery life powering through my review testing of the Pixel 7a – taking plenty of photos and videos and playing Google Play Store games. Google's Tensor G2 chipset is less powerful and less efficient than the Qualcomm Snapdragon 8 Gen 2 chipset, but at the $500 level, it may go unnoticed more than it did with the $600 Pixel 7.
---
Should I buy the Google Pixel 7a?
If you still haven't decided, let us basically tell you if you should get it
Yes, if…
✅ You want Google's superb cameras for $500 and not a penny more

✅ You liked the Pixel 7, but thought "If only this was $100 cheaper"

✅ You appreciate a faster screen refresh rate and wireless charging
No, if…
❌ You detest thick black bezels eating into the display real estate

❌ You require zoomed-in photos via an optical telephoto camera

❌ You dislike the $50 YoY increase and 5G mmWave surcharge
Thanks for staying subscribed ❤️