Discover more from The Shortcut
The Shortcut is the #1 consumer tech publication on Substack, designed to be your one-stop editorial guide to simplify your life. More than just PS5 restock information, we also cover news, reviews and provide best-in-class buying guides.
Over 135,000 subscribers
Everything Amazon just announced, from Echo Show 8 to eero Max 7
Amazon just announced the Echo Show 8. Here's the latest information live
Update: The Amazon live stream event has concluded – and so has our live blog – and we've added pre-order links to every device we could find that's on sale. Enjoy.
There's an Amazon launch event in Arlington, Virginia today where the company's HQ2 campus is located and that's also we're watching the live events unfold. That's why we're taking a break from reviewing the iPhone 15 and instead live blogging about the new Amazon Echo devices (like the newly announced Amazon Echo Show 8 3rd gen, Alexa updates and Amazon's dive into generative AI.
The timing is perfect for new devices, as the Amazon Prime Day October date is October 10. There's no official live stream of the Amazon launch event for the public, but we're rounding out what's happening during the launch event below in real time as we watch.
Amazon launch event live blog
Amazon Echo Hub
Price: $179.99

Release: Later in 2023
Saving the best for last, Amazon's latest Alexa-powered wall-mountable smart home display is actually fairly affordable at $180. At 8 inches, it's smaller than the Amazon Show 15 (that was 15.6 inches at $280), but should be easier to mount. It also supports smart home standards Matter and Thread out of the box.
Amazon is promising that the new Echo Hub will be extremely responsive, stating that "When a customer taps to turn on a light from their Echo Hub, it can turn on in as little as 300 milliseconds—it feels like flipping a light switch." Nifty.
---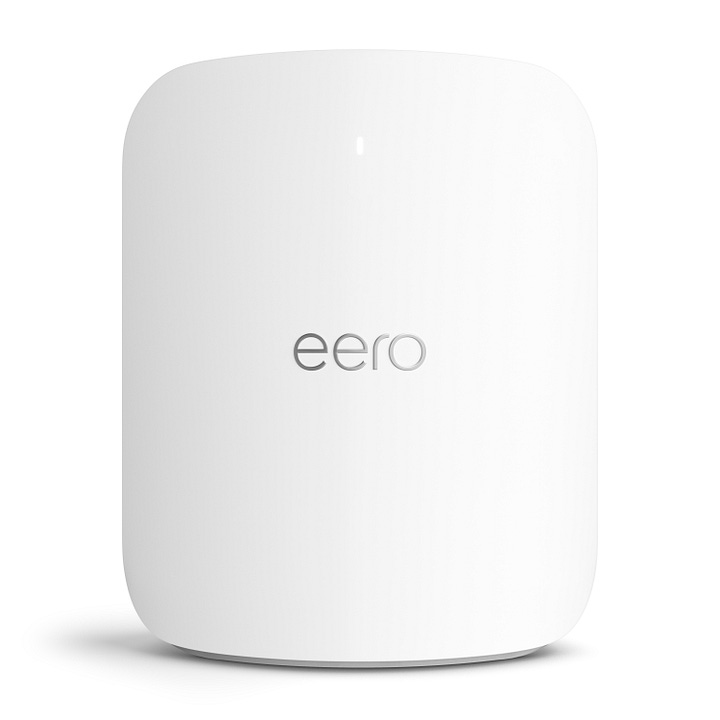 1-pack: $599.99

2-pack: $1,149.99

3-pack: $1,699.99

Release: Coming soon
Amazon's fastest eero mesh router is coming soon and it'll allow you download a 4K movie in just 10 seconds via 10 Gigabit Ethernet. The eero Max 7 is Amazon's first WiFi 7 mesh system and as TrueMesh system, it can support over 200 connected devices and Matter, ideal for larger homes.
---
Price: $159.99

Pre-order: Today

Release date: October 19, 2023
Amazon's Ring brand has a new indoor/outdoor camera with 3D Motion Detection for more control on what motion is picked up (hopefully leading to fewer false alarms). The new Stick Up Cam Pro will also add Audio+, with two array microphones, echo cancellation, and a security siren. Best of all, its Color Pre-roll feature offers a history of detected motion that includes the seconds before you receive an alert.
---
Price: $159.99

Pre-order: Today

Release date: October 17
Blink Outdoor 4 Floodlight Camera is Amazon's newest wire-free camera that takes the capabilities of the Outdoor 4 and adds meaningful spotlights. It has a smart LED motion-triggered camera that can light up any places on their property where they want more coverage.
You get two years of battery life with the included battery, but for $30 you can double that with the new Blink Outdoor 4 Battery Extension Pack (based on default settings). Amazon also says the extended battery pack allows "increase clip recordings, engage more frequently with two-way audio, enhance resolution and night vision brightness, and more while still maintaining the battery life Blink is known for."
---
Price: $49.99

Release date: Early 2024
This hub will improve the range of your Blink Outdoor 4, beyond what the reach of a WiFi router. It also support local storage of video clips. Note: this $50 module requires an Blink Outdoor 4 camera, so the previous-gen Outdoor 3 won't work. There's time to upgrade cameras, though. Amazon says the Blink Sync Module Pro won't arrive until early 2024.
---
Technically this was announced and launched before today's Amazon event, but it's worth noting as Amazon expands its outdoor camera offering via the Blink brand. It's a wire-free camera (and a best-seller, according to Amazon) that uses proprietary silicon to send Person Alerts whenever it detects someone. By recording people and nothing else, it can lasts up to two years on two double-A batteries.
---
For $10 more, the Fire TV Stick 4K Max WiFi 6E instead of just WiFi 6. It also supports top-of-the-line A/V standards beyond just 4K, including Dolby Vision, HDR, HDR10+ and Dolby Atmos audio.
---
My old Fire TV Stick 4K is getting bogged down with unbearable slowness, so the timing is right for a new Fire TV 4K for 2023. This one is 30% more powerful than the previous generation and now includes support for Wi-Fi 6, according to Amazon. This should mean faster app starts (and hopefully fewer crashes when streaming).
---
Amazon is offering a new, cheap, Bluetooth-enabled soundbar for your home theater for just $120. It's compatible with all Fire TV streaming products and TVs, so it should be a simple plug-and-playback operation. Amazon promises immersive sound, crisper dialog, and improved bass in a compact design.
---
MGM+
Price: Free for six months
Just in case you haven't had enough Plus streaming services in your life, there's now MGM+ and is coming to you for free for six months – if you're in the US. You'll likely remember bought MGM in March 2022 for $8.5 billion.
---
Price: Starts at $269.99

Release: "Coming soon"
There's a new version of Alexa-powered Amazon Echo Frames. This version will feature longer battery life (six hours of continuous media playback or talk time on a full battery charge, according to Amazon), better audio and "multipoint pairing." This means that you'll be able to move audio seamlessly between connected devices.
The Amazon Echo Frames will include seven fashionable styles – two are designed by known fashion brand Carrera Eyewear of Safilo Group. The standard frames start at $270, so expect the more fashionable options to cost a bit more.
---
Amazon Fire HD 10 Kids
There are two new Amazon tablets designed for kids: the Amazon Fire HD 19 Kids and Amazon Fire HD 19 Kids Pro. Both have a 10.1-inch screen at 10P and up to 13 hours of battery life, according to Amazon. It didn't specify the Pro pricing, only saying that the tablets start at $150 (that'll be the HD10 Kids pricing, of course). We'll find out the Amazon Fire HD 19 Kids Pro price soon enough, as pre-orders should go live soon.
---
Price: $49.99

Release date: October 25, 2023
Kids already love talking to Alexa (like it or not), but in case they need even more convincing, Amazon is launching Echo Pop Kids, new speakers that advertise Disney princesses and Marvel superheroes on basic smart speakers. They're $50.
---
Alexa Emergency Assist
Monthly price: $5.99/mo

Annual price: $59/yr
You can seek help thanks to the SOS capabilities of the latest iPhones and certain Android smartphones, and Amazon is getting in on the life-saving act.
---
Alexa Emergency Assist will offer 24/7 urgent response so you can get connected to a dedicated response agent who will have preliminary information about you so first responders know where to go. It can send notifications to your emergency contacts.
---
Eye Gaze on Alexa
Price: Free

Devices supported: Amazon Fire Max 11 Tablet
While Amazon didn't specify how much the generative AI will cost beyond its free preview, the company said that Eye Gaze on Alexa will be free. Coming later this year to the new Fire Max 11 Tablet, this accessibility feature will let you control your devices without having to touch a screen.
---
Amazon Echo updates
Generative AI updates are coming to an Echo device near you soon. A free preview is "coming soon" to customers in the US, according to Amazon. The company says "Yes, that includes even the very first Echo device we shipped in 2014."
Amazon is keen on optimizing Alexa for voice and creating opportunities for more conversational, something that's being powered by new LLMs (large language models).
---
Price: $149.99

Pre-order: today, September 20, 2023

Release date: October 25, 2023
The latest Amazon Echo smart screen now has a centered the camera for better alignment and upgraded the audio pipeline. Its noise canceling mics are meant to minimize the noise around the house and has custom spatial audio processing for more immersive sound experience. It'll be able to sense the acoustics of the room for better audio playback, according to Amazon's David Limp.
It'll include computer vision by which the Amazon Echo Show 8 home screen changes depending on your proximity to the screen-equipped smart speaker. What's on the display will also be personalized to you if you're logged into visual ID and Amazon says that Alexa's response time has decreased by up to 40% thanks to local processing. Lastly, it'll act as a smart home hub with support for the Matter standard included.
---
The Amazon launch event is being helmed by David Limp who is retiring and being replaced by former Microsoft Windows and Surface chief Panos Panay.